The Guy Fawkes River National Park is regarded as a 'biodiversity hotspot' with over 40 different vegetation communities, 28 threatened plant species, 24 threatened fauna species and significant areas of old growth forest protected within the reserve. The National Parks & Wildlife Service (NPWS) has a legislative responsibility to protect all native habitats & wildlife within its reserves.
NPWS also has a responsibility to minimise the impact of introduced species, including horses.
Aerial Cull 2000
Management of wild horse numbers in the park began in the early 1990's with capture and removal programs focused on removing horses from river flats. In an effort to quickly reduce the large numbers of horses in the park, an aerial cull was planned. In October 2000 over 600 horses in the Guy Fawkes National Park were slaughtered from helicopters.
Media coverage of the cull reached every corner of the world and the Australian Government was pressured to 'Please explain'!
In response, the then Minister for the Environment, Mr Bob Debus, commissioned a study into the heritage value of horses in the park and indicated that if the horses were found to have genuine heritage significance they would be humanely removed from the park so as to be managed properly by people with an interest in their heritage value.
In February 2002, the final report by the Heritage Working Party found that these horses had significant historical, military and cultural value. They are direct descendants of Australia's wartime cavalry horses, known as Walers, and are the only group of Australian Wild Horse to have this proven heritage value.
Please click on the links below to read these reports.
Heritage Horse Sustainable Management
As a result of these findings, in 2004, the Guy Fawkes Heritage Horse Association (formerly known as the Guy Fawkes Wild Horse Management Association Inc) was developed.
We take possession of horses passively removed from the GFRNP and offer them for sale to the public. A formal register and Stud Book has been established to maintain the inherent characteristics and preserve the unique genetics of these horses.
The GFHHA actively promotes the breed and the Association through continual public awareness; regular Open Days, media coverage and horsemanship demonstrations at equine exhibitions.
We continue to sponsor classes held at Agricultural shows and encourage members to present their horses in the public sphere thereby promoting the benefits of the breed to the wider Australian public.
The Association is self funded by monies raised through the sale of horses, donations and fundraising events. We have encountered many setbacks but we are finally making a difference by fostering a respectful relationship with the National Parks & Wildlife Service and the RSPCA.
We are confident that our methods will set the standard for the future control of wild horses in Australia.
---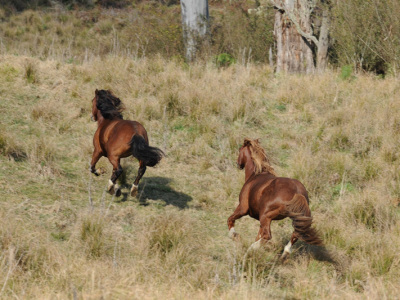 ---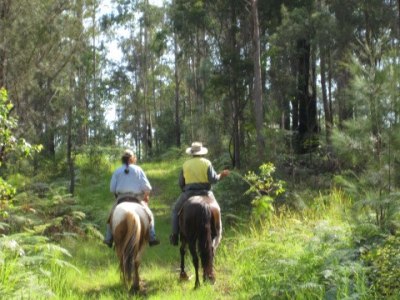 ---