Our Open Days are a fantastic opportunity for the general public and horse lovers to come and experience our horses and what we do. Not only do we present horses currently for sale, but we regularly host horse handling and training demonstrations, talks by representatives from the RSPCA and National Parks & Wildlife Services. We also often have Special Guest presenters come and exhibit their equestrian speciality.
We also feed the hungry hordes in our bush kitchen – nothing better than billy tea and a bit of damper or a steak sandwich!
---
GFHHA Open Day- Australia Day Long Weekend, Sunday January 28th 2018!! Horses for sale, demonstrations, guest speakers, information, great food, and a fun family day out! Don't miss it!!! Our Aussie Day Open Days are always popular and well attended!!
We will have a lot of horses for sale at the Open Day, they have been pouring in and we are holding a percentage of them over for the Open Day. There will be a number of mares of various ages with young foals at foot. Some of these horses will not be advertised prior to the day, so you will need to be there to see what we have.
These Open days are our major fundraisers, and are also designed to raise public awareness of the Wild horses in our area. Your attendance proves to the powers to be how many people are actually interested in the horses, as well as your entrance fee of $5 and purchase of morning tea or lunch go towards maintaining our holding facility for the horses that continue to be removed from Park.
Its held at 1378 Guyra Rd Ebor NSW. Gates Open 9.30am.
Here's a few photos of some of the horses that will be available for sale on the day.
Please bring a chair and a jumper, note that dogs are NOT ALLOWED on the premises.
Bookings are essential for catering purposes.
Please phone Erica on (02) 67 759110 or 0428575342
---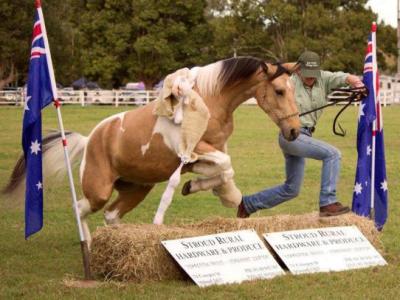 ---